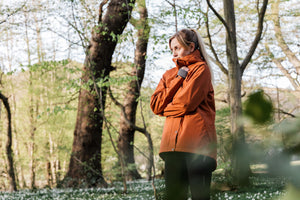 THE 17 UN SUSTAINABLE DEVELOPMENT GOALS
We follow and aim to be exemplary in some of the 17 UN Sustainable Development Goals. Furthermore, we are working under certifications from organizations that also follow most of the UN Sustainable Development Goals and we are continuously working to implicate sustainable solutions in our production and working procedures.
In our company our aim within the UN Sustainable Development Goals are being presented to all producers and partners. Look at our key targets below.
THE 17 UN SUSTAINABLE DEVELOPMENT GOALS
The 17 UN Sustainable Development Goals are here to help businesses and people in general to behave more sustainable. Unfortunately, the 17 UN goals can be misunderstood, if you are not looking for the sub targets.
The 17 goals are a great tool for companies, brands and society i general to achieve a more sustainable business way and living - but we are still endorsing to fulfill a sustainable supply chain by using certified garments under the highest standards.
Read about our sustainability policy to know more.
We have to assure sustainable consumption and production. SDG 12 is a key element in our business, securing responsibility in our production and consumption.
There is 11 sub targets in the SGD 12 and we aim to follow12- 2(Use of natural resources),12- 4(Responsible management of chemicals and waste),12-5(substantially reduce waste) and12-6(encourage others to adopt sustainable practices).
We need to act fast to secure and demolish the climate changes happening right now. The climate has never been more important to talk about and will probably be the main topic for many decades, until we have solved the current problems.
Under the SDG 13 we act within sub target 13-2 (integrate climate change measures into our company policy and planning). We do so, by impact measuring all of our products to secure that we a re achieving an even lower impact every time we produce. We also act within 13-3 (building knowlede to meet climate changes), because we a constantly searching for new knowledge to implement in our business supply chain, to lower our impact.
We have to secure a sustainable use of our world's oceans and it's resources. Under the subject of making a difference for life below water, we have dedicated ourself to the sub target 14-1 (reduce marine pollution). We do so, by only making garments in recycled or natural resources (for example organic cotton).
For our recycled styles, we are using fabrics made from recycled PET bottles (GRS certified), that would have ended up in the oceans. For our organic styles, we are using organic cotton that are GOTS certified, which secures that there has been no use of pesticides, that pollutes the environment and water.