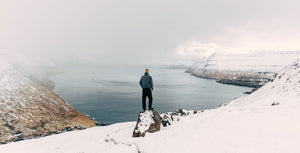 Find your favorite items home and dig into our transparency universe.
Take a look at the hang tag on the specific style you have in hand and connect it to the maps coordinates.
Overskrift
Transparency
Consciousness and transparency in our supply chain are very important to us. We believe that you have the right to know, that your products are produced in a sustainable and ethical way under the best working conditions.
Aware of the importance of Corporate Social Responsibilities (CSR), we have chosen to be a fully transparent company. We aim to be 100% transparent about our supply chain and our manufacturing sites.
Headquarter Silkeborg
56.29 - 09.55
At Superstainable we believe in a certified sustainable business way. Our creative work invironment embraces sustainability and is our home.
Located in the beautiful Silkeborg, Denmark.
Vibs Mø
56.03 - 14.35
We use Vibs Mø for our FSC certified dish cloth items (gives aways, gift cards etc.). Vibs Mø is a specialized Swedish maker of print items.
Optional button
Bera Tekstil Istanbul
41.0 3- 28.82
Specialized in production within t-shirts, shirts, knit and much more - of course made in organic cotton.
Bera is a specialized partner in organic cotton and we have a long term relationship with our great supplier in Turkey. Bera Tekstil stand for perfect working conditions, high-end quality and full transparency.
LIME China Shishi City
24.78 - 118.55
China is a leading country on recycling. Our partner factory and office is located in Shishi City, China.
Our manufacturing site is specialized in making jackets, caps t-hirts and bags in sustainable materials and holds the GRS and GOTS certification as well as the SA8000 on social stanards.
Overskrift
Hang tag
Each style carries a hang tag with the specific location of the place, where the style was made. Take a look at the transparency map and find your favorite items home.
Reliable partnership
We are only collecting on strong and reliable partnerships in our supply chain. These partnerships are based on mutual interest in sustainability and trust. We are operating all over the world in our supply chain and are proud to show our setup for making certified styles, gear and accessories.
Certifications
Our work with sustainability is an integrated part in our company culture and values to make a difference for you as a consumer.
We believe in working with certifying our products and working on certified facilities with the best conditions. Besides being the most transparent way of doing business, it's also very reliable for retailers as well as consumers.
Recycled & organic. 
All our products are made of either recycled or organic materials. All products are certified with either GOTS (Global Organic Textile Standard, CU 1001697), GRS (Global Recycle Standard CU1001697) or OCS (Organic Content Standard CU1001697). These certifications secure that the products are made from the best sustainable materials available and meets the criteria for responsible production and animal welfare. Our production facilities also live up to the SA8000 standard, which is the highest social standard on the market.
The GOTS and GRS certificates assure that the whole supply chain have a higher welfare and environmentally standard. The production and selling parts must respect all requirements regarding environmental, social and ethical conditions when producing clothing and accessories. These standards are important because they ensure the consumer that the products are made with care and under the right circumstances.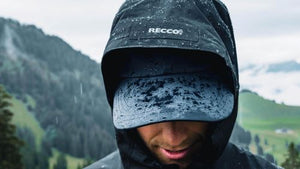 SUSTAINABILITY IS OUR PASSION
Supports multiple text alignments and mobile-specific images.